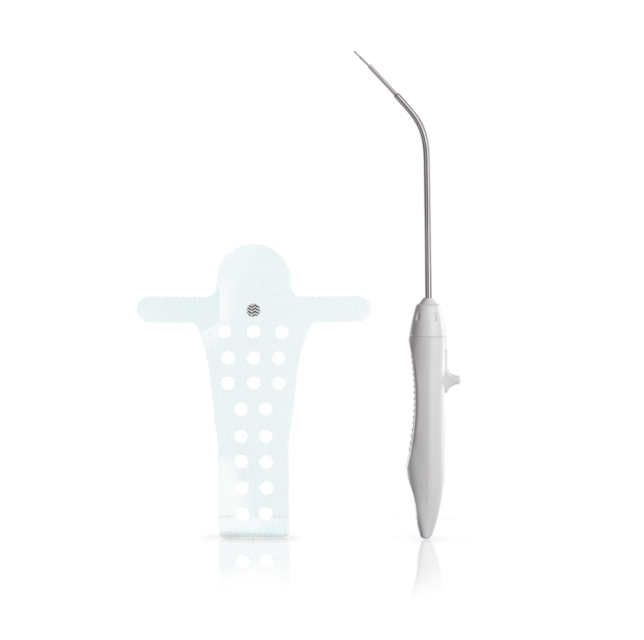 REESTABLISHMENT OF THE POSTERIOR VAGINAL COMPARTMENT

Unitape Tplus is a transobturator mid-urethral sling system developed for the treatment of female urinary incontinence. The sling system allows surgeons to perform a simple and safe in-out or out-in transobturator procedure.

FACILIATION OF TISSUE INGROWTH

The design of 6mm orifices through the central body of the implant reduces the basis weight of the mesh material, provides better flexibility and facilitates therefore the tissue ingrowth process (1).
Ricetto C, Palma P, Tcherniakovsky M, Barreiro T, Souza R, Lopez F, Hermann V: Transvaginal single incision implant for apical and posterior prolapses. 41st Annual ICS Meeting, Abstract #818.
CALISTAR P IMPLANT
The Calistar P implant is composed of biocompatible type 1 monofilamentous, macroporous polypropylene and has two posterior mesh arms for the apical fixation to the SSL. With its posterior half-circle shaped extension and the 6mm orifices through the central part it provides:

Possibility to choose the right elevation of vaginal apex according to patient individuality
Improved tissue ingrowth
Reduced mesh weight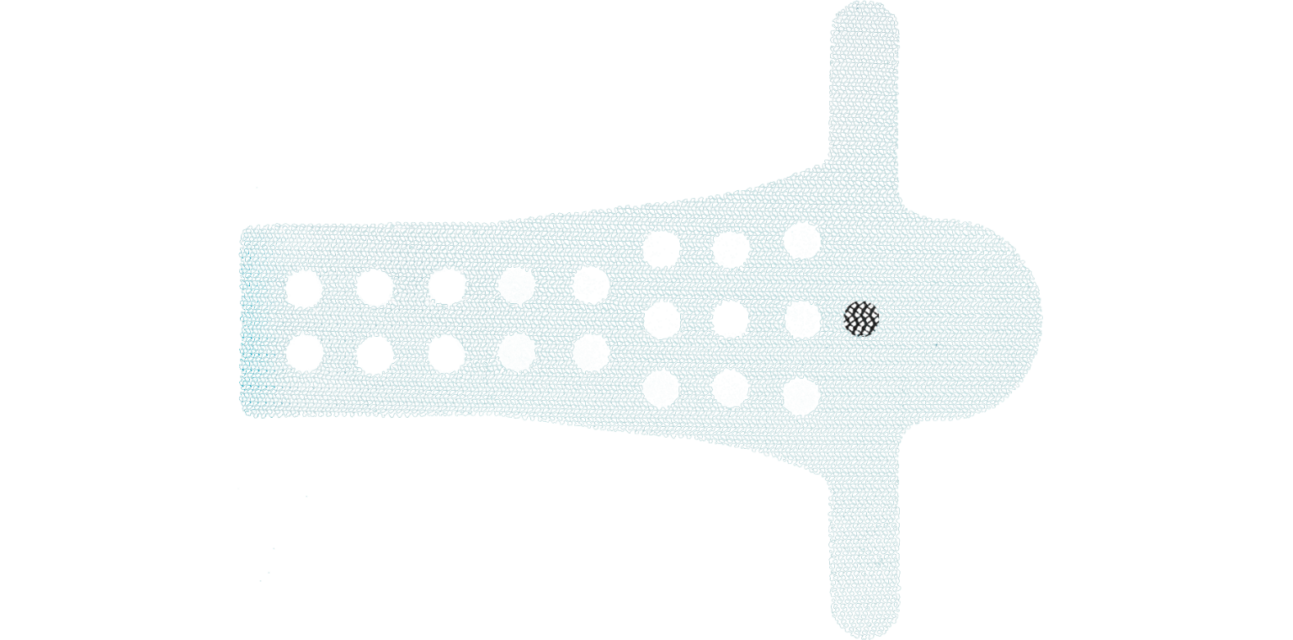 TISSUE ANCHORING SYSTEM TAS
The TAS was developed to provide a reliable fixation to the sacrospinous ligament (SSL). The TAS is composed of a polypropylene anchor with an attached polypropylene suture.
With its six circumferentially arranged polypropylene spikes and the safety stop at the bottom of theanchor, the TAS provides:
Highest pull-out force and accuracy
Reliable fixation
Safety with regard to vascular and neural structures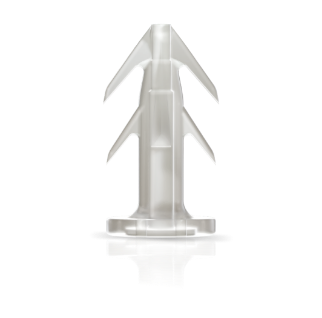 RETRACTABLE INSERTION GUIDES – RIG
The Retractable Insertion Guide was developed to reach the targeted area for performing an accurate and safe anchor insertion. The configuration of the RIG, with its protective tube, guarantees the integrity of surrounding tissue during the implantation of the TAS into the sacrospinous ligament. With its ergonomic design, small diameter and retractable mechanism for connecting and releasing the anchors, it provides:
Precision and safety in surgical maneuvers
Reduction of surgical dissection to a minimum
Total control of connection and release of TAS anchors
CONTRAIN­DIC ATIONS &
PRECAUTIONS
Calistar P must not be used in:
Fertile women
Patients with active or latent infection of the vagina, cervix or uterus
Patients with previous or current vaginal, cervical or uterine cancer
Previous, current or planned pelvic radiation therapy
Known allergy to polypropylene.
The implantation of Calistar S should be based on a thorough patients assessment as well as the patient's individual characteristics and preferences. Additionally the following point should be considered:
Calistar P must ONLY be used by surgeons experienced in transvaginal pelvic floor reconstruction
For further Precautions and Warnings we refer to our Instruction for Use
ORDERING INFORMATION
ORDER NUMBER: KIT-CALISTAR-P