Sacropexy Implant
EXIA is indicated for the surgical treatment of vaginal vault prolapse in women who have had a previous hysterectomy (sacrocolpopexy) and for uterine prolapse (sacrohysteropexy).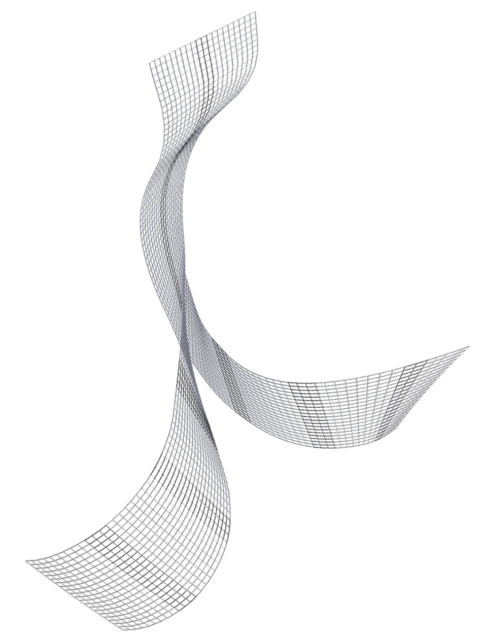 LOW-WEIGHT MESH IMPLANTS
The EXIA implants provide the necessary flexibility to operate in the intra-abdominal space.
WIDE VARIETY OF SIZES AND DESIGNS
Available in four different sizes and designs for the treatment of vaginal vault prolapse and uterine prolapse:
EXIA Y 4x24 cm
EXIA FLAT MESH 8x24 cm
EXIA FLAT MESH 10x15 cm
EXIA FLATMESH 20x12 cm
Y-MESH LANDMARKS
The Y-mesh landmarks are designed to aid in anatomical orientation and necessary implant adaptation.


EXIA IN DAILY CLINICAL PRACTICE
EXIA is implanted by abdominal approach, following the currently accepted and used surgical techniques under general or regional anesthesia.
CONTRAIN­DICATIONS &
PRECAUTIONS
EXIA is contraindicated in patients who:
are pregnant,
have potential for further growth (e.g. adolescents),
are sensitive or allergic to polypropylene products,
have pre-existing local or systemic infection,
have soft tissues pathologies in the site intended for implant placement,
have pathologies or other conditions that compromise wound healing, or
have pre-existing pathologies or conditions posing an unacceptable surgical risk.
For further precautions and warnings, we refer to our Instruction for Use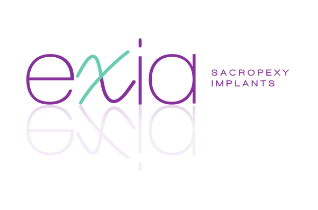 ORDERING INFORMATION
ORDER NUMBERS:
EX-Y MESH 1
EXIA FLAT 10x15 cm
EXIA FLAT 8x24 cm
EXIA FLAT 20x12 cm