ADJUSTABLE SUBURETHRAL SYSTEM TO TREAT MALE STRESS URINARY INCOTINENCE VIA RETROPUBIC APPROACH
VULKO is an adjustable suburethral system designed to treat male stress urinary incontinence due to intrinsic sphincter deficiency. The device consists of a medial inflatable pad connected to a scrotal port, two reinforced arms and two radiopaque silicone washers to fix the position against the abdominal wall.
VULKO is equipped with a retropubic instrumental to perform the implantation, and for this purpose the device has a simple and safe mechanism. The instrumental is inserted in the green connector arms to control and perform the retropubic maneuver, and for a smooth passage with minimal friction the fixation arms are covered with Teflon sheaths.
MINIMALLY INVASIVE ADJUSTABILITY
VULKO presents minimally invasive adjustability that can be performed in a post-operative ambulatory procedure through a scrotal port, by injecting liquid into the system to elevate the central part of the suburethral pad.
These offer the possibility to adjust the position of the urethra throughout the patient´s life, to achieve continence with the minimum liquid required.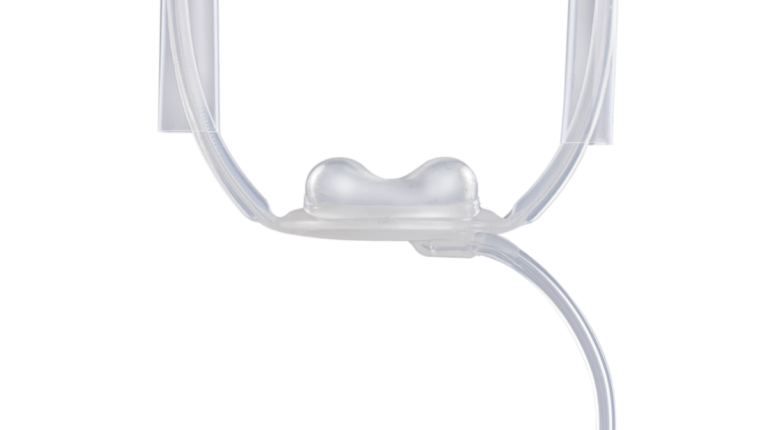 UNIQUE SUBURETHRAL PAD DESIGN
The soft silicone pad has a double hump shape for a more efficient coaptation, designed to be placed under the bulbospongiosus muscle and lift the urethra, via a hydraulic mechanism, to increase the urethral resistance.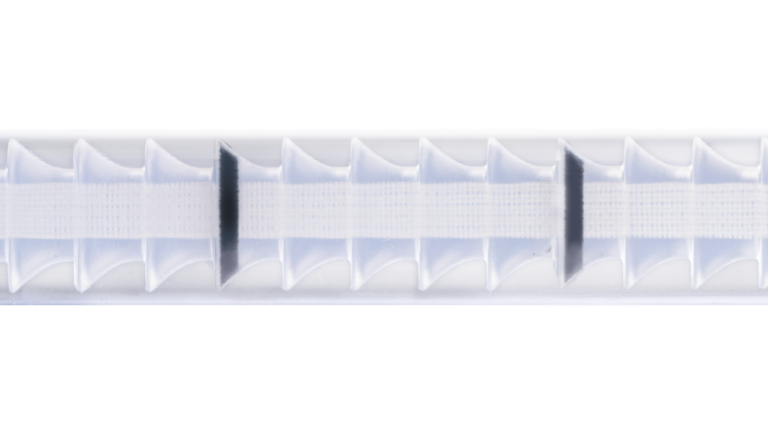 REINFORCED FIXATION SYSTEM
A double layer of internal reinforcement along the entire length of the implant provides the fixation arms feature low elongation and high tensile strength, and extra support to the base of the inflatable pad. The retropubic approach configuration combined with the reinforced system ensures that repositioning force is directly transferred to the urethra on the vertical axis.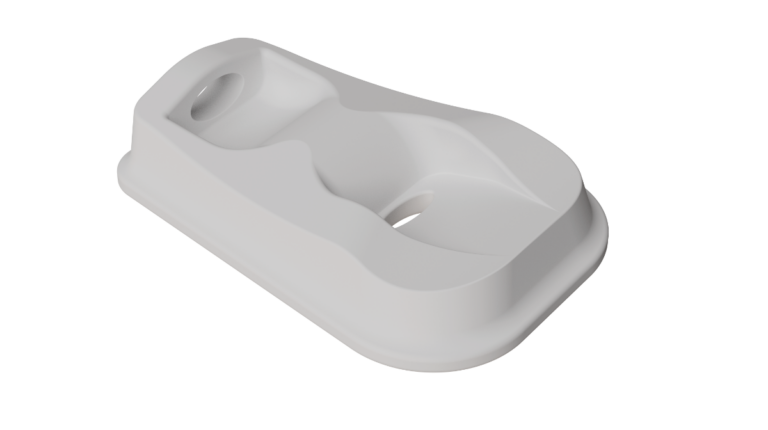 RADIOPAQUE WASHERS
The radiopaque washers secure the position of the implant against the abdominal wall, and by design conceal the arms in the subcutaneous space.
CONTRAIN­DICATIONS &
PRECAUTIONS
VULKO should not be implanted in patients:
with untreated urinary tract infections, active infection at the implantation site, or systemic infection (sepsis).
under anticoagulant therapy.
with untreated or irreversible infravesical obstruction.
with renal insufficiency.
with autoimmune diseases affecting connective tissue.
with allergies to silicone or titanium.
with untreated overactive bladder.
with urethral stricture.
The product should be used only by surgeons familiar with implantation techniques and capable of recognizing, diagnosing, and treating potential sling-related complications associated with the procedure. A thorough evaluation of the patient and their characteristics and preferences is essential.

ORDERING INFORMATION
ORDER NUMBER: KIT-VULKO-01